Insurance Products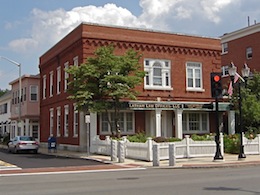 Personal Insurance
At Davis, Clark & Latham our goal is to offer you the best available quote for your insurance needs. There are many ways to save money such as combining home and auto insurance with the same carrier (bundled policies), adding eligible discounts to policies and raising deductibles.
Our personal lines insurance includes coverage for:
Car, motorcycle, RV's
Homeowner, Condominium, Tenant
Umbrella
Mobile Home
Boat, Yacht, Jet Ski
Flood
Inland Marine
Vacant Dwelling
Life
Commercial Insurance
As a business owner your insurance needs are unique to your type of work. We help determine your company's needs and identify the types of insurance required. With our access to many carriers we are able to provide you with an affordable quote.
Our commercial lines insurance includes coverage for:
Auto, Fleet
Liability, Package, Businessowner
Worker's Compensation
Vacant Dwelling
Bonds
Umbrella
Errors & Ommissions
Special Events