Privacy Policy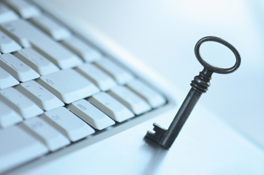 Customer Privacy is Our Concern
We at Davis, Clark & Latham are committed to protecting the privacy of our policy holders and the confidentiality of their personal information. Our collection, use and disclosure of non-public personal information about applicants for our products and our customers are governed by this Privacy Policy and regulated by law.
We restrict access to nonpublic personal information about you to "those employees who need to know that information to provide services to you." We maintain physical, electronic, and procedural safeguards that comply with federal regulations to guard your nonpublic personal information.
Types and Sources of Personal Information We Collect
We obtain most of our personal information directly from applicants, customers, on applications or other forms, by phone, mail, and in person. Such information includes identifying and biographical information and information about the employment status and history; marital status, residency and home ownership, insurance coverage, premium motor vehicle records, and claim history; and investigative information related to claims such as witness statements and police reports.
Our Uses of Personal Information
We collect and use personal information only for business purposes to help us provide proper insurance coverage and service for our clients and prospective clients. We may also use information about customers from their other transactions with us.
Disclosure of Personal Information
We do not disclose any nonpublic personal information about our clients or former clients to anyone, except as permitted or required by law.
Under Massachusetts law, if you provide us with information which you identify as confidential pursuant to a transaction with us, we are not permitted to disclose that information without your consent, except in response to a court proceeding.
Former Clients
Even if you are no longer a Davis, Clark & Latham policyholder, our Privacy Policy will continue to apply to you.
This Privacy Policy applies to non-public personal information about individuals who obtain insurance coverage from us. We reserve the right to change this Privacy Policy, and any of the policies described above, at any time. The examples contained within this Privacy Policy are illustrations; they are not intended to be exclusive.