About Us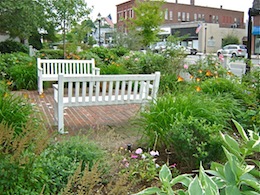 Personal Service is our Policy
Our agency had its beginnings in the 1920's when Louis Davis and Henry Carlton formed an insurance agency. Henry left in the 1940's to open an auto dealership in Reading. Stuart Clark, Louis's son-in-law, then partnered his NH Agency with Louis to form the Davis Clark Agency. Ken Latham, Jr. joined the firm in 1963 after working for Liberty Mutual as a claims adjuster. The Agency moved its office to Reading in 1964 and was incorporated as the Davis, Clark & Latham Insurance Agency, Inc. in 1966 and was under the leadership of Ken until 2004 at which time KC Latham took over as President. The Agency has been a major provider of all forms of personal lines of insurance as well as small and start up commercial insurance in the Reading area ever since.
In the 1990s when commercial insurance was becoming more difficult to place we partnered with the SAN Group. This immediately gave us access to over 20 additional companies with which to place our business. We are licensed to place business in Massachusetts and New Hampshire and through the SAN Group we can also place business in the other New England states.
After graduating from the University of Maine in Orono in 1989 KC Latham joined the Agency and is President of the company. He specializes in the commercial side of the business and is a designated Certified Insurance Counselor (CIC). Leslie Dawe, who is also a licensed broker, handles all areas of the personal insurance and some commercial insurance. Deborah O'Neil specializes in personal automobile insurance. Lynne Crogan, who now works part time, specializes in homeowner and personal umbrella liability insurance plus a limited area of auto insurance. Ken Latham, Jr. is retired but remains as Treasurer of the Agency.
We have always been an independent agency not tied to any specific insurance company. As such, we have had the flexibility to change the companies we represent as needed when we feel their underwriting requirements or claims practices are not in our policyholders' best interest. Being Insurance Brokers is a great advantage to our customers as we are able to provide the flexibility lost when Agents represent only one company. We feel it is important to put our policyholders' interests ahead of that of the insurance companies.
Our motto at Davis, Clark & Latham is "Personal Service is our Policy."